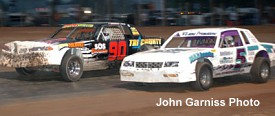 Kilgore passing #5 Brian Bruechert at Luxemburg Speedway.

Shawn takes the top line of the 4 wide scramble at Luxemburg.

Kilgore battling #8 Chargin' Charlie Kroll at Sturgeon Bay.

Shawn passing #73 Don Aregoni at Thunderhill Speedway.

Kilgore making a pass on #76 Mike Weitor.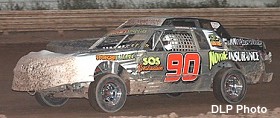 Shawn in his 2003 car making a pass at Thunderhill.

Back in 2001 Kilgore winning a heat at Seymour Tri-Oval.

Shawn wins the Nationals at Seymour Tri-Oval back in 2001.